November 16, 2001
UC Regents De-Emphasize Grades, Tests
Critics call it race-based preferences!
Howard Hobbs, Ph.D., The Reading Specialist


BERKELEY -- University of California regents Wednesday endorsed a major shift in the university's admissions policy to allow personal achievements, not just grades and test scores, to be considered for all freshman applicants.
The 13-2 vote--in which the majority included onetime opponents of the plan--would allow consideration of such factors as a student's struggle against poverty or athletic or artistic ability.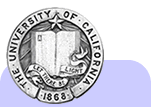 The decision by a key committee of the regents is expected to be approved by the full board today. Critics call the controversial proposal a backdoor method of reviving race-based preferences in admissions, which were banned by California voters in 1996, and say it could result both in litigation against the university and a lowering of academic standards.
Supporters deny the charges, arguing that grades and test scores alone cannot capture all the qualities that make a good student and ultimately lead to success in college."I have always felt that there has to be a better way [to admit students] than just looking at the numbers," said Regent Sherry Lansing, the head of Paramount Motion Pictures and a strong backer of the change.
The regents' endorsement of the proposal, known as "comprehensive review," came shortly after they agreed to amend it by specifying that it would not be used to allow the issue of race back into the admissions process. That convinced two regents, including Ward Connerly, an outspoken opponent of affirmative action, to support the change.
The proposal, endorsed earlier this month by the university's faculty, is the latest in a series of actions by UC leaders to broaden access to their campuses to students from a variety of experiences and backgrounds. Higher education officials said the new policy, if approved by the full board, could also influence the growing national debate over whether colleges and universities rely too heavily on tests, especially the SAT, in admissions decisions.
In that regard, as in many others, California is a bellwether, said David Ward, president of the American Council on Education, the nation's largest advocacy group for elite colleges and universities."This is bound to have an effect nationally," Ward said Wednesday, applauding the regents' decision. "Colleges throughout the country are trying very hard to strike a balance between quality and the broadest possible access to students. This is a creative effort to do that."
Under current UC rules, nonacademic factors, ranging from unusual athletic or artistic talent to overcoming adversity, can be taken into account in admitting no more than half the freshman class at each of the university's eight undergraduate campuses. The remainder must be chosen on the basis of grades, test scores and course work alone.The new policy would extend the broader evaluation to all applicants, and would be instituted for the class applying this month for enrollment next fall.
During the three-hour debate at Wednesday's meeting, held at UC San Francisco's Laurel Heights campus, proponents of the change said it would help rectify glaring disparities in California's public schools. Delaine Eastin, the state schools superintendent and an ex officio regent, argued that current admissions guidelines often force the university to bypass students with tremendous talent and potential.
Under the current policy, "we'd miss Abe Lincoln," Eastin said. "We'll certainly bypass Oprah, and we'll miss Whoopi Goldberg and we won't bring Einstein or Edison forward." All of them, she said, "came from dysfunctional families or had serious learning disabilities."
The highly political nature of the decision was evident by the presence Wednesday of several of the university's ex officio regents (members by virtue of their office), including Eastin, Lt. Gov. Cruz Bustamante and Assembly Speaker Bob Hertzberg. None regularly attend regent meetings, but all support the more flexible admissions guidelines.
UC President Richard Atkinson, who fought hard for the change, argued that it would send an important message to California students that they can gain admittance to the university if they work hard, challenge themselves with tough courses and make the most of their opportunities in high school. "That's the important thing here: the message, not the procedure," Atkinson said.
Officials at some UC campuses said they would welcome the change. "It's a good thing, because we will be considering students in context," said Susan Wilbur, director of admissions at UC Irvine.
Since 1996, she said, UC Irvine has been admitting about 40% of its new students based on a combination of factors rather than academics alone. Overall academic achievement has not declined, she said."We don't expect to see a major change," Wilbur said. "Students who have worked hard in high school and have excelled will still be admitted. It just means that we will be reviewing their applications in a slightly different way."
But several critics, including Connerly and regents Velma Montoya, Sue Johnson and John Davies, said they were concerned about the inherently subjective nature of the new policy, and that students--especially those applying this month--will not know what is expected of them.
"We're rushing this through in order to have it in place by next year, and I think that is ill-advised," Connerly said, before deciding to vote for the new policy. "I think it's going to subject this university to an untold amount of disrespect, litigation and questions about the credibility of the process."
After the vote, Connerly said he was persuaded to go along with the majority by the amendment, which he said "should make it very clear to the faculty" that using race as a criterion is not allowed. But he still had concerns, he said, including the haste with which the change is being made.
Earlier, Sharon Browne of the Pacific Legal Foundation had warned regents that a change in the admissions policy could subject the university to lawsuits. "I really hope the regents consider carefully if they want to go down this road and embarrass the university again for discriminating on the basis of race."
In May, the regents voted to drop a six-year ban on affirmative action and return a greater share of control over admissions to the faculty. The vote was largely symbolic because of the 1996 state law that banned race-based preferences in public hiring or admissions in California.
But it raised the question of whether to allow admissions officers to use more flexible guidelines in the selection process. The policy endorsed Wednesday would not change the criteria for who is eligible for admission to the UC system, but would have an impact on which students are admitted to the most selective campuses, especially Berkeley and UCLA.
The systemwide eligibility is determined by meeting grade and test score minimums or by graduating in the top 4% of one's high school class.Under the new rules, each campus also will have considerable flexibility, and some--such as UC Santa Barbara--will continue to admit a certain proportion of each year's class on academics alone.
Others, including UC Berkeley and UCLA, will apply the broader guidelines to every student. The subjective nature of the new policy worries parents such as Ellen Weiss, an outspoken critic of the change, who has one son at UCLA and another at highly competitive University High School in Irvine.
"It looks like they're trying to punish kids who have gone to good schools, tried their best and played by the rules," Weiss said. "And they're really pulling the rug out from under them by doing all this at the last minute."

[Editor's Note: Connect for Llive Audio feed. Or for a copy of the Regent's scheduled meetings, in November click on University of California Berkeley, Regents.]
©1846-2001 CaliforniaStar.com. All rights reserved.
Disclaim